September 22nd, 5-7PM –
Addressing Student Hunger in Berkeley –
Jessica Bartholow, Chief of Staff for the Office of Senator Nancy Skinner, District 9, will present the big picture of food and nutrition insecurity among students and discuss anti-hunger/poverty policy advocacy.
Erin Rhoades, Executive Director at Berkeley Public Schools Fund , will share with us the impact of hunger on learning and the Berkeley Public Schools Fund & Berkeley Food Network partnership to address nutrition insecurity among BUSD families through community-centric and dignifying approaches. Perry Hall, Volunteer & Outreach Coordinator at Berkeley Food Network, will highlight how volunteers at both organizations make this work.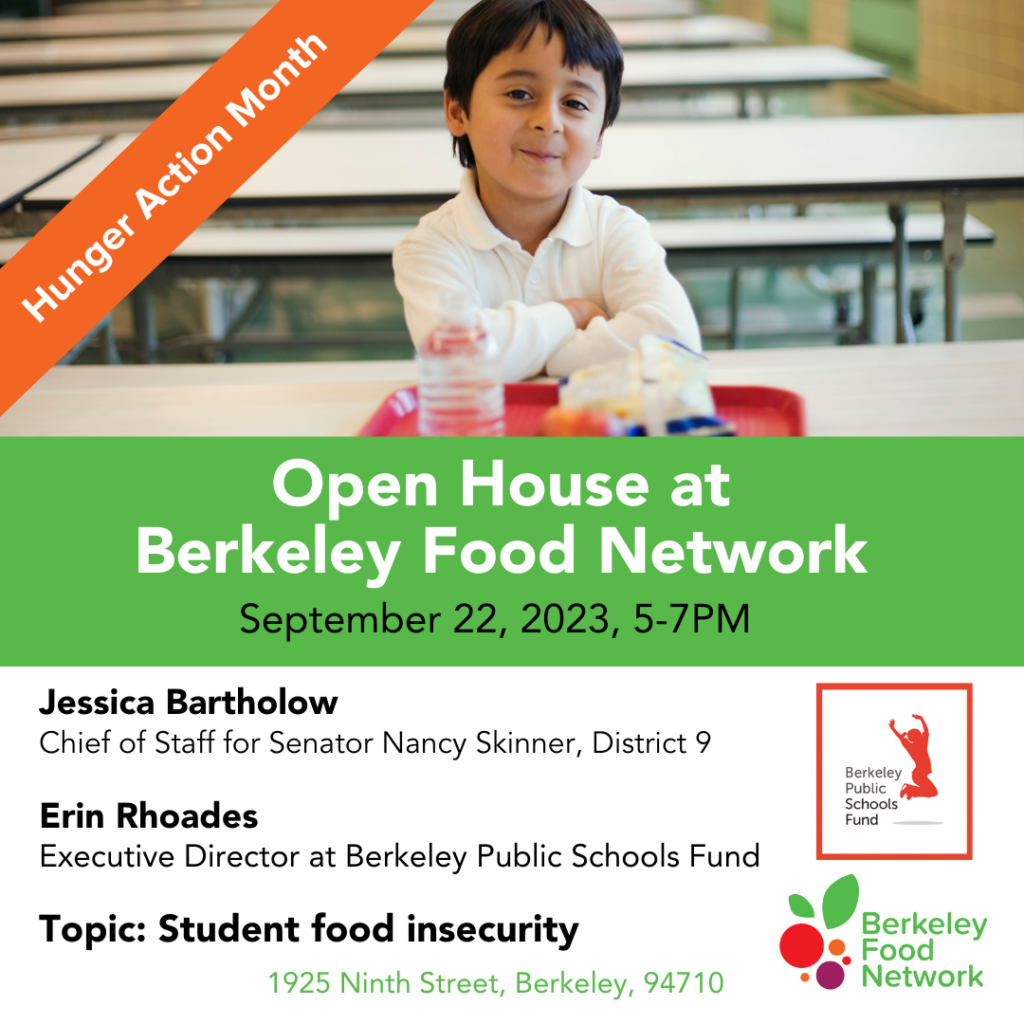 About Jessica Bartholow:
Jessica Bartholow serves as Chief of Staff for the California Senate Budget and Fiscal Review Committee Chairwoman and Legislative Women's Caucus Chairwoman, Senator Nancy Skinner. Before joining the California State Senate, she was a legislative advocate at the Western Center on Law and Poverty for 11 years and worked 11 years before that as an anti-hunger organizer, activist, program director and policy advocate. Jessica has led some of the most transformational and cross-sectional anti-poverty campaigns in the state and across the nation and has been recognized by several national and state organizations and members of the State Legislature and of Congress for her leadership.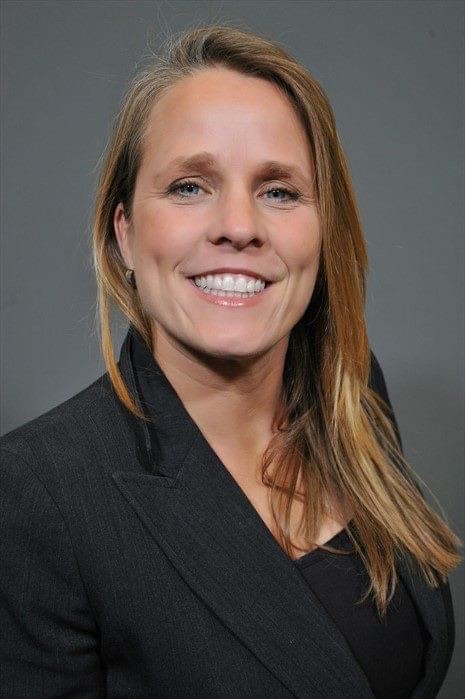 She served as the safety-net chair for California's Lift Children Out of Poverty Workgroup which produced the first ever state-level plan to end child poverty. She is a member of the National Academy of Social Insurance and serves on the boards of the National Diaper Bank Network, the National Alliance for Period Supplies and on the steering committee for the California Asset Building Coalition. Jessica holds a Master's Degree in Political Science. Her story of how growing up poor helped drive her toward a lifetime of work in against poverty is documented in The Nation Magazine and Le Monde. More information about Jessica's professional experience can be found at: https://www.linkedin.com/in/jessicabartholow
About Erin Rhoades:
Erin Rhoades has served as the Schools Fund's Executive Director since 2013. Erin spent the prior 15 years as a city planner and community advocate for housing. Erin comes to the Schools Fund from her activism, organizing and fundraising experience on housing and livability issues in Berkeley. Erin is a Berkeley High alum and she loves the creative work of engaging the community to support Berkeley public schools.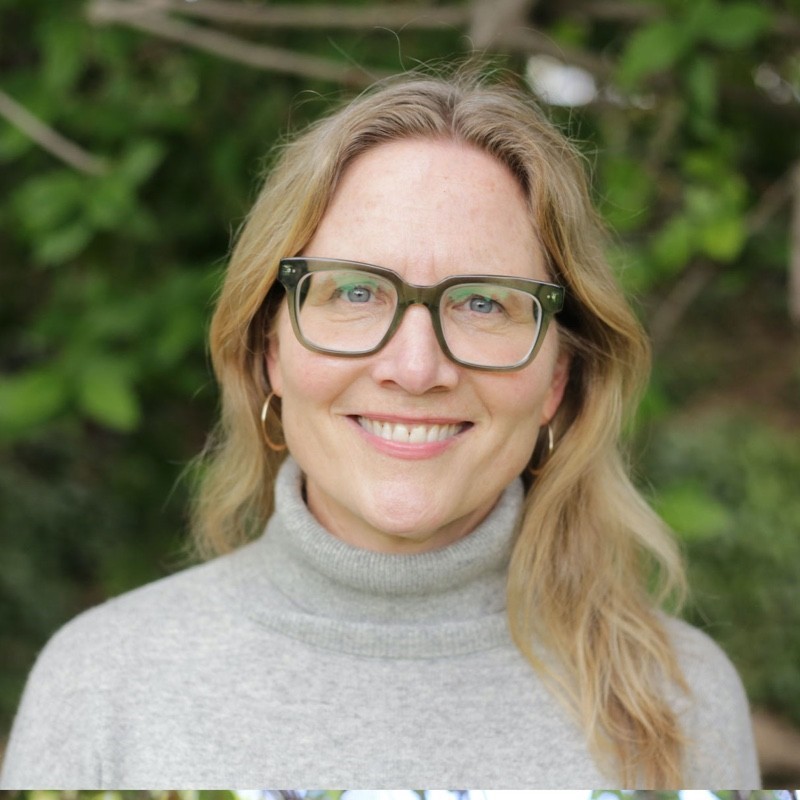 Past Open House Speakers::
April 28th, 2023: Eduardo Pineda, local muralist, on his new mural 'Food for Thought' commissioned by the City of Berkeley for the BFN Warehouse.
June 23rd, 2023: Cat Calloway, Horticulturist at UC Botanical Garden at Berkeley, on food plant origins and germplasm.
July 28th, 2023: Christienne de Tournay Birkhahn, Certified Zero Waste Specialist, on food waste and the City of Berkeley's Zero Waste Strategic Plan.
August 25th, 2023: Sakeenah Shabazz, Policy Director at Berkeley Food Institute, on The Farm Bill Reauthorization Process and BFI's anti-hunger advocacy work.