Senior Managers Andrew Crispin and Jonathan Kitchens step into the role of Interim Co-Directors.
Seven years ago, our founding BFN Executive Director Sara Webber brought her vision and energy to address the extensive food insecurity in the Berkeley and Albany communities. This summer, she retired and we are deeply grateful for her leadership and dedication in establishing and guiding BFN's growth and impact. As we enter our next chapter, all of us at BFN are continually inspired by her commitment to ensuring access to nutritious food for everyone in our community.
Following her retirement, the Board of Directors is very pleased to announce the appointment of interim leadership for BFN's Programs and Operations.
Andrew Crispin, Interim Director of Programs: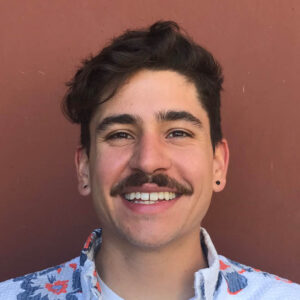 Andrew's lived experience with food insecurity has set him on a personal and professional journey to establish equitable food access as a fundamental right. He graduated from the University of New Hampshire with a Bachelors in Biochemistry and from Boston University with a Masters in Nutrition & Metabolism. His diverse work experiences range from scientific research and hospitality to international education and public health. Andrew has volunteered extensively with national hunger relief organizations that promote social and economic justice by investing in local communities. His commitment to lifting up the community is apparent in his drive to make every aspect of BFN's work community-centric. Andrew will build upon his existing role and responsibilities to further strengthen partnerships with critical stakeholders, help BFN make data-informed decisions, and collaborate with community organizations to identify innovative solutions to food and nutrition insecurity.
Jonathan Kitchens, Interim Director of Operations: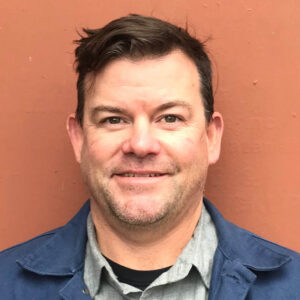 Jonathan comes to Berkeley Food Network with a diverse background in design, natural foods retail, and organic produce distribution. He has worked in organic agriculture policy and is an ardent advocate of farmworker health and rights. Jonathan is committed to co-creating a just, equitable, and ecological food system with an eye toward connection and transformation. He is energized and honored to work with Berkeley Food Network to build community while reducing food insecurity and hunger.
The Board, volunteers, and staff look forward to continuing to work in partnership with Andrew and Jonathan to build the sustainability and impact of BFN's ability to reduce food insecurity.