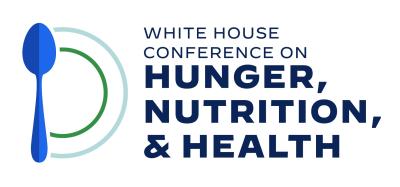 In 1969, the first ever White House Conference on Food, Nutrition, and Health laid bare the difficult truth that, despite unprecedented post-war wealth, America still contained significant populations facing nutrition and health deficits that severely curtailed their abilities to lead productive & fulfilling lives. As a result of the Conference, government spending on SNAP benefits increased more than sevenfold, and vital programs such as the school lunch program and WIC were conceptualized and launched. In his opening remarks, then-President Richard Nixon promised "to put an end to hunger in America… for all time."
Regrettably, the Conference never reoccurred in the more than 50 years since, despite inevitable changes in food production, evolving knowledge on health and nutrition, many economic boom-and-bust cycles, and a major pandemic. Nixon departed first the White House, and then this earthly plane, without ever having realized his vow to end to hunger in America.
That finally changes today: on September 28, 2022, the current administration is hosting the second ever White House Conference on Hunger, Nutrition, and Health. Today, members of both the private and public sectors will meet to discuss and actualize effective modern strategies to improve nutrition and health across America. BFN and likeminded organizations are particularly grateful to elected officials, such as Senator Cory Booker and Representative James McGovern (whose listening tour on hunger in America brought him to the BFN warehouse in August 2021), for their calls to reconvene the Conference.
The White House has set forth five pillars of action to effectively address nutrition insecurity in America today:
Improve food access and affordability: End hunger by making it easier for everyone — including urban, suburban, rural, and Tribal communities — to access and afford food. For example, expand eligibility for and increase participation in food assistance programs and improve transportation to places where food is available.
Integrate nutrition and health: Prioritize the role of nutrition and food security in overall health, including disease prevention and management, and ensure that our health care system addresses the nutrition needs of all people.
Empower all consumers to make and have access to healthy choices: Foster environments that enable all people to easily make informed healthy choices, increase access to healthy food, encourage healthy workplace and school policies, and invest in public messaging and education campaigns that are culturally appropriate and resonate with specific communities.
Support physical activity for all: Make it easier for people to be more physically active (in part by ensuring that everyone has access to safe places to be active), increase awareness of the benefits of physical activity, and conduct research on and measure physical activity.
Enhance nutrition and food security research: Improve nutrition metrics, data collection, and research to inform nutrition and food security policy, particularly on issues of equity, access, and disparities.
These pillars are intended to be scalable actions that can be undertaken by all stakeholders in America's nutrition deficiency problem: from federal government down to local, state, and Tribal authorities, as well as both for-profit and non-profit groups. Here's how BFN is working to integrate these pillars in our own community:
Improve food access and affordability: We are committed to increasing the number of publicly-accessible Mobile Pantries throughout Northern Alameda County, meaning more people will be able to receive food assistance directly within their own neighborhood.
Integrate nutrition and health: Most of our clients face little to no difficulty obtaining the shelf-stable items, such as pasta, rice, or peanut butter, that are most commonly found at food pantries. We instead leverage our sourcing power to obtain high-quality, nutrition-dense, locally-produced foods to convey the greatest health benefit to our clients.
Empower all consumers to make and have access to healthy choices: Our 'client-choice' pantries, where clients pick the food they want, supports the dignity of autonomy while simultaneously reducing food waste. Our sourcing program places emphasis on nutritious, high-value foods that may otherwise be inaccessible to our clients.
Support physical activity for all: While remaining cognizant that healthy physical activity can mean very different things to different members of our society, BFN encourages individuals to do what they can. We urge volunteers, employees, and clients to take advantage of our location on one of Berkeley's "Bicycle Boulevards" by pedaling to the warehouse. We also hope that increasing the number of Mobile Pantries in varying neighborhoods will cut down on the number of car or bus trips undertaken to receive food, and that clients can instead opt to walk, bike, or skate to their closest food distribution.
Enhance nutrition and food security research: BFN is committed to continually and accurately collecting metrics on both the food we distribute and the populations & neighborhoods we serve to best ensure we are addressing and mitigating nutrition insecurity in the most effective way possible.
Of course, catching up on 50+ years of food policy and politics is a tall order, especially in only one day. The fact that this Conference is happening at all, however, is hopefully a testament to a cultural shift that once again draws attention to unacceptable inequalities in what is purportedly one of the world's wealthiest free nations. Reflecting that cultural shift is the fact that, rather than being ensconced behind the conference room doors at luxury hotels, this conference can be livestreamed from virtually anywhere.
Watch President Biden's remarks on the conference here: