Where our food comes from
We source different foods from numerous partners in order to meet our communities' diverse nutritional needs. One stream comes from the Alameda County Community Food Bank, which receives food through the Feeding America network. In addition, we recover more than 50,000 pounds of excess edible food monthly through our Food Recovery program. We also accept donations from individuals, such as produce from home gardens. Lastly, we are expanding our Sustainable Sourcing program to support local growers who practice regenerative agriculture and/or are BIPOC-owned businesses.
Sustainable Sourcing
We believe our food should be grown in a way that nourishes ecologies and people.
By purchasing from farmers who use sustainable or regenerative practices, we source food for today while seeding tomorrow's harvest. And, by purchasing from smaller BIPOC farmers, we direct capital to historically disenfranchised communities to realize a more equitable future.
We regularly procure fruits and vegetables from farmers associated with the Agriculture and Land-Based Training Association (ALBA) and Dig Deep Farms and purchase from other farmers when able. We also purchase responsibly sourced seafood from local fisherfolk and plant-based protein products where possible.
Buying fresh, high-quality produce and proteins translate to a greater selection of nutrient-dense goods for our communities, thereby contributing to individual health.
Food Recovery
We believe excess food that normally goes to waste is a missed opportunity for producers and consumers alike.
By partnering with farms, retailers, restaurants, and other businesses, we recover over 50,000 pounds of excess food every month, thereby diversifying our sourcing to offer a greater variety of high-quality foods to our community members.
We recover food products at every level of the value chain, including farms, manufacturers and processors, grocers, and restaurants.
Gleaned fruits and vegetables add greater seasonality to our produce selections.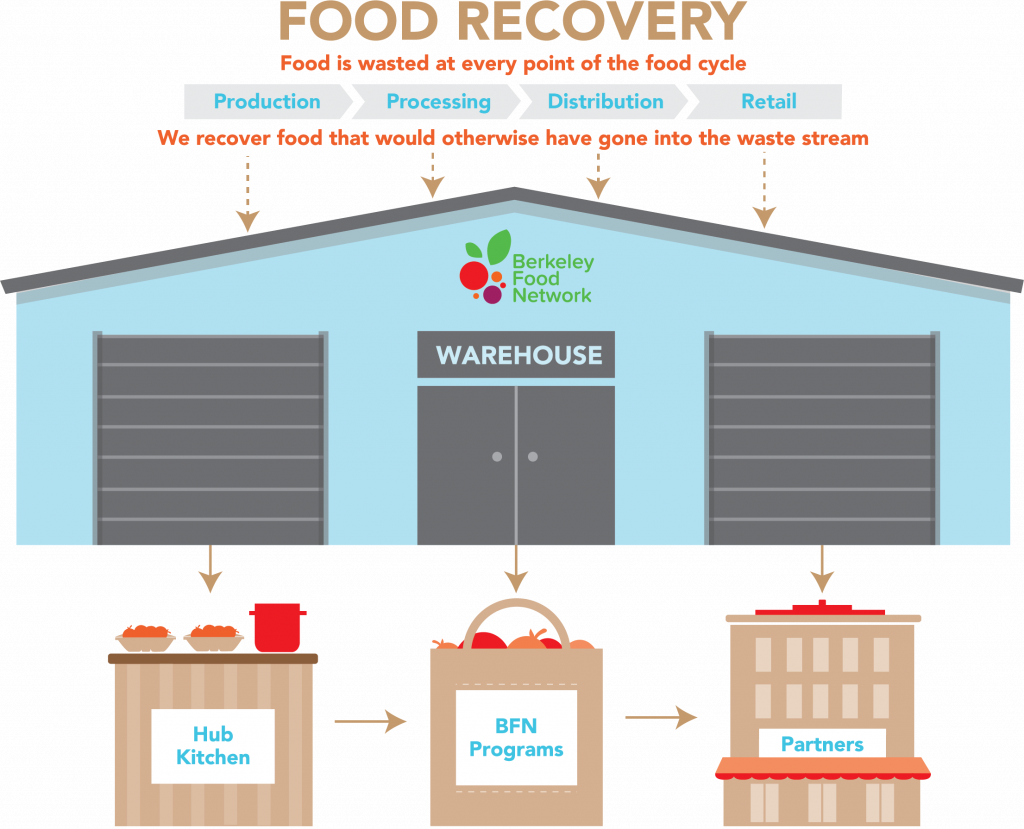 Are you a gardener, wholesaler, or business interested in donating food? Please visit our Donate Food page for more information on how.